Gynaecology | Best Gynaecology Specialist Doctors List : The Department of Obstetrics & Gynaecology of Apollo Hospitals Dhaka provides comprehensive services to women in the treatment and management of gynaecologic and obstetric conditions – from routine care to complex high-risk situations. 
We treat variety of problems of female reproductive organs and utilize minimally invasive laparoscopic surgeries and laser surgeries. Our maternity services manage and care for women during pregnancy, childbirth and postnatal periods.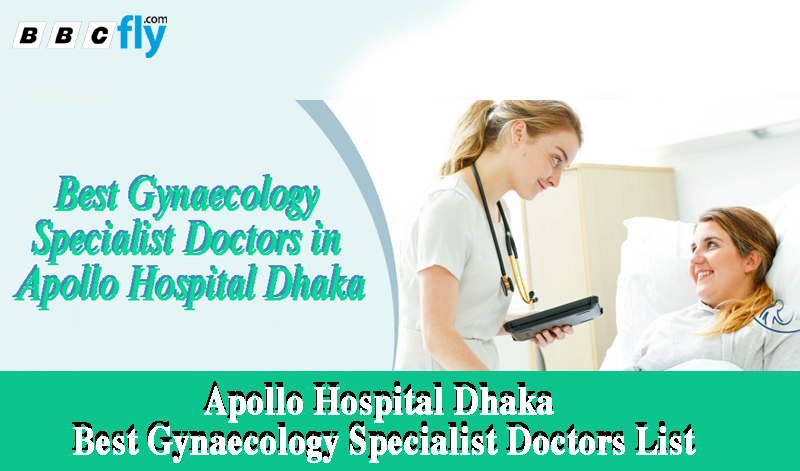 The department is fully equipped with state-of-the-art Maternity Unit, which has built-in labour OT, labour rooms and Neonatal Intensive Care Unit. We also provide breast feeding counselling, as well as antenatal counselling sessions.
Gynaecology Specialist Doctors in Apollo Hospitals
Below we will tell you the latest in the list of best gynecologist in dhaka, and contact numbers of the specialist doctors of the gynecologist in dhaka Department of Apollo Hospitals Dhaka.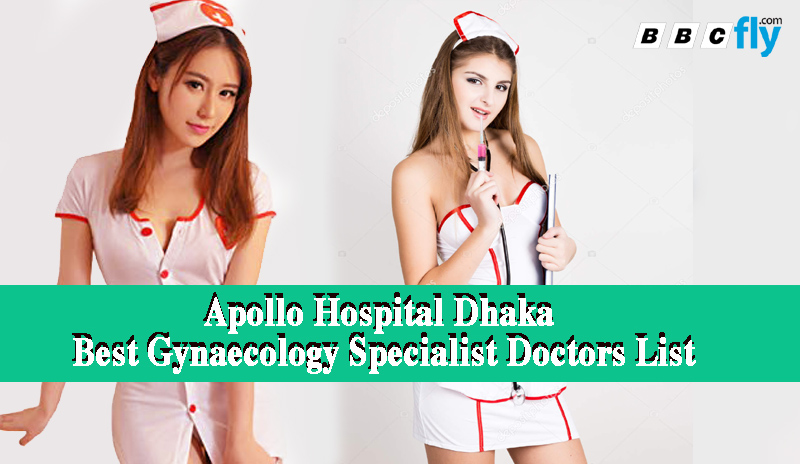 We have world class specialists from around the globe and facilitates correct diagnosis of various ailments for best and shortest road to recovery. Get a closer glimpse of our cutting-edge-technology in the gallery below.
Apollo Hospital Address, Location and Contact Number
Category: General Hospital
Specialty: Accident & Emergency, Anaesthesiology,
Cardiology, Cardiothoracic Surgery, Critical Care Dentistry
Address: Plot # 81, Block # E, Basudhara R/A, Dhaka - 1229, Bangladesh
Duty Manager: 01713-064563 
APPOINTMENT :10678
0255037242, 09606-276555 
PABX : (02) 8431661-5 
Ambulance : 01714-090000 
Master Health Check : 028431600 
Email: [email protected]
Web: https://apollodhaka.com
Emergency Contact Numbers
PABX: 8401661
Appointment: 8845242
Master Health Check: 02-8401600 / 8401661
Fax: 8401679 / 8401161 / 8401691
Hotline: 10678
Ambulance: 01714-090000
Gynecologic Care
Our medical experts assist patients with routine care such as annual gynaecology exams and prenatal care, as well as more complex issues such as treatment for abnormal pap smears, menstrual disorders, and benign (non-cancerous) tumors or cysts. Our doctors employ minimally invasive laparoscopic techniques to perform gynaecologic surgeries like laparoscopy vaginal hysterectomy, assisted total laparoscopic hysterectomy & myomectomy, laparoscopic surgery for endometriosis, hysteroscopic removal of benign tumours, etc.
Obstetrician Maternity Care
Our team works to meet all your needs and preferences from early pregnancy through childbirth and postnatal periods. For patients with pre-existing conditions or who develop complications, our specialists formulate special treatment plan for your care. Our services include:
Routine Check-up & Ultrasound
Childbirth: Maternity Unit
Free UHID for Newborns
Antenatal Counselling Sessions
Routine Check-Up & Ultrasound
We provide routine consultations and check-ups throughout pregnancy by our faculty of top-notch obstetricians. Our ultrasound services include:
Comprehensive evaluation of fetal anatomy
Fetal biophysical testing
Documentation of normal pregnancy
Gynaecological evaluations, including hysterosonograms
Pulse and Color Doppler
Childbirth: Maternity Unit
Our state-of-the-art Maternity Unit is fully equipped to meet all needs of our patients during labour and delivery. The unit includes ultra modern labour OT, delivery rooms and Neonatal Intensive Care Unit. We have highly specialized medical staff providing 24-hour care for mother and child.
Our modern Maternity Unit features:

Exclusive delivery rooms specially designed to create a comfortable setting during labour, delivery and time with the new born
Continuous electronic monitoring of mother and baby throughout labour and delivery (cardiotocograph & ultrasound)
Fully equipped operation theatre (OT) with all modern technology on-site where emergency caesarean section can be arranged within 30 minutes
Painless delivery by epidural analgesia
24-hour anaesthesia support from Department of Anaesthesia in case of emergencies.
On-site blood bank operating round-the-clock
A neonatologist present at the time of birth to provide initial care for the new born for a healthy start
Special recovery rooms to support the new mother with one-to-one care and assistance in making breast feeding a successful experience
State-of-the-art 24-hour Neonatal Intensive Care Unit (under Department of Neonatology) for special medical care of premature babies with complex health problems like pre-maturity, low birth weight, jaundice, and conditions requiring surgery immediately after birth. Neonatal Intensive Care Unit has special features including:
Blue and yellow light phototherapy for jaundice affected infants
Open and closed incubators for premature babies
Hyaline membrane factor therapy for managing underdeveloped lung functioning in premature babies
Specially trained neonatal nurses working round-the-clock to support newborn baby
Experienced neonatologist available 24 hours for any special needs
Free UHD For Newborns
All patients need to go through a one time registration to avail services at Apollo Hospitals Dhaka. This one time registration serves the patient lifelong and gives a unique patient ID number called UHID (Unique Hospital Identification) in the form of cards. For details, please go to our Patient Registration & UHID page.
Babies born under Apollo Hospitals Dhaka receive UHID cards without any charge. Temporary registration is first provided, which is later replaced by permanent registration. The hospital also provides hardcopies of the registration to parents of the newborn.
Antenatal Counseling Sessions
The department provides antenatal classes for expecting mothers and their partners, designed to prepare the couple for childbirth and parenthood. The sessions consist of lectures combined with films on topics like normal delivery, dietary requirements of expectant mothers, exercises helping normal delivery, newborn care and family support in pregnancy, breastfeeding, etc. The sessions also include a tour of our delivery rooms and maternity ward. A book entitled "Way to Safe Motherhood" is also provided for the participants, which contains basic information on pregnancy and child birth.
The sessions will comprise of a group of expectant mothers (not necessarily first time mums) and their partners.
Duration of the class is 3 hours (including lunch).
A good time to start these classes will be from at least 10 weeks into pregnancy until at least 6 weeks before delivery.
Payment for the class is 2,000 Taka
Participating mothers will need to wear comfortable clothing (for exercises).
Attend our Antenatal Counselling Sessions:
To attend these classes, please call the following numbers:
Obs & Gynae OPD: 02-8431661 Ext. – 1176 Or, Admission Desk: 02-8431661 Ext. – 1091 & 2112