Earlier I used to run a lot of programs and use separate browsers for downloading other programs and to access the internet via VPN. The use of Portable apps has provided me a bit ease because all the things that we store in one place will not get shattered all overdrives and while cache also remains in the same folder. The main benefits are that we even can use from our thumb Drive (USB Drive) and all the bookmarks will get saved into the USB itself so that we don't have to worry about saving it back to Hardisk by making separate folder.
The Best Place we can download our portable Applications is Portable Apps.com It has provided a good USB drive launchers so that we can easily access to our programs through one click from start Menu. We can download the whole package directly from the website or we can select manually to download also.
THE MOST OF THE APPS THAT ARE REALLY VERY IMPORTANT FOR INTERNET SURFER
Google Chrome Portable
Since Chrome is the best popular browser among all the internet users because of its faster loading of pages and the large number of the extension that we can use to make our internet browsing easier and surf efficiently. With the Help of Portable Google Chrome browser, we can save cache in our thumb Drive by using another computer too. With The help of launchers provided by them, we can easily close and open the application in quick. The Bookmarks that we save are directly saved into the Thumb Drive so there are no worries of being bookmarked crashed.
Mozilla Firefox Portable
You must be thinking why he is using two of the portable browsers but my answer is Firefox supports a large number of plugins that are even higher in numbers than Google chrome. The one features that I love most about Firefox is it can collect all the data even if there will be a problem in internet connection and it even has a realistic theme that we can provide in our Firefox.
Although there are several benefits of Firefox I prefer to use it because it is more convenient for me than the Google Chrome browser. But For internet surfing, I use Google Chrome because they have quick cache caching features and they load web pages even faster than Firefox. All Bookmarks will be automatically saved into the Thumb Drive in these portable browsers too.
Utorrent Portable
Utorrent is my Best Friend because it always can resume its download where ever we are if we sit in front of PC which is having an internet connection. The main advantage is that we can any time pause any time resume the download and Utorrent never fails in downloading even after a long period of time and even in different internet connection.
So, I always download it from my Thumb Drive and pause and where ever I get the presence of internet connection I plugged in and resume my downloads. Pretty useful Isn't it.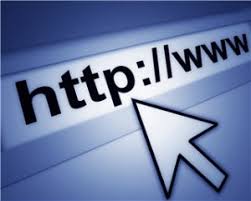 Portable Apps that Makes Internet Browsing Easier
Portable Apps has provided a launcher from where we can launch our apps directly from the notification ICONS. You must download it from its official site at Portable Apps. There are also other launchers available which are more effective but I am researching it so I will write another post for it. So be sure to subscribe to the latest updates.
There is thousands of App at PortableApps.com all the giving description in a blog is not possible. You must check manually and see which is more effective in use for you. There Are even a large number of games that are made portable so that user can entertain themselves even after if any delay of download or copying process will occur.
We want to know the feedback of using these portable apps so feel free to comment below for the portable apps that you use and proved very convenient use in your computing life